∩
§
Θ
Ỵ
≡
@
grafica animata e titoli


.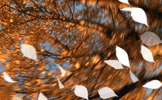 2006


Compositing |

compositing


Animation |

animazione


Documentary |

documentario


Motion graphics |

grafica animata e titoli


Corporate video |

video aziendale

2005


Video clip |

video musicale


DVD promo |

prototipo DVD


Video projections |

video proiezioni


Video cutting |

montaggio video

2004


DVD publishing |

pubblicazione DVD


Video cutting |

montaggio video

2003


During 2006 I collaborated with Grip Communication on several projects related to biking sport. Mainly, my role is producing titles, bumping logos, graphics, optimizing video footage and final DVD authoring.
Each subject was the oppotunity to design an appropriate graphical and dynamic language, according to the kind of visual apperance was needed by the clients.
Durante il 2006 ho collaborato a diverse produzioni di Grip Communication, su progetti riguardanti lo sport del feeride. Principalmente, il mio contributo è relativo a: titoli, loghi, parti grafiche, ottimizzazione delle immagini e authoring DVD.
L'aspetto visivo di goni progetto è stato realizzato in relazione all'immagine richiesta dal commintente.