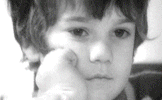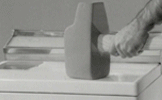 2006


Compositing |

compositing


Animation |

animazione


Documentary |

documentario


Motion graphics |

grafica animata e titoli


Corporate video |

video aziendale

2005


Video clip |

video musicale


DVD promo |

prototipo DVD


Video projections |

video proiezioni


Video cutting |

montaggio video

2004


DVD publishing |

pubblicazione DVD


Video cutting |

montaggio video

2003


Motion graphics and trailers |

Grafica animata e sigle

The cutting was made for the producion of several videos for projections wich were used in 'Dreams', an exposotion hosted by Triennale of Milan. The project of exibition and the visualsl were produced by Design Network studio of Milan.
The content of exposition was entirely made by Tv advertising broadcasted by Rai, the Italian State Television: from the earliest advertising called Carosello during 50s to the most recent spots.
The footage was collected, divided and assembled in order to follow the narration path of exibition: there was a sequence of rooms wich concerned some topics of advertising's communication like the changing of body language, the role of the mother, the use of cartoon animation, the appeareance of food, jingles, the ideas of technological progress. Il lavoro di montaggio è stato finalizzato alla realizzazione di video per proiezione usati per la mostra "Dreams: i sogni degli italiani in 50 anni di televisione" tenutasi presso la Triennale di Milano. Il progetto di allestimento la produzione del materiale grafico e video è stato realizzato dallo studio Design Network di Milano.
Il materiale esposto proviene dagli archivi delle campagne trasmesse da Rai Tv: dai primi Caroselli degli anni '50 fino ai più recenti spot; il materiale è stato raccolto, diviso e rimontato secondo i criteri del percorso espositivo della mostra: una successione di stanze dove vengono narrati i temi più legati al mondo della pubblicità come l'utilizzo della corporeità, la figura materna, l'aspetto del cibo, l'utilizzo di animazioni, i tormentoni musicali, l'idea di progresso tecnologico.