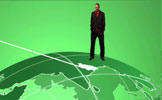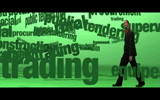 2006


Compositing |

compositing


Animation |

animazione


Documentary |

documentario


Motion graphics |

grafica animata e titoli


Corporate video |

video aziendale

2005


Video clip |

video musicale


DVD promo |

prototipo DVD


Video projections |

video proiezioni


Video cutting |

montaggio video

2004


DVD publishing |

pubblicazione DVD


Video cutting |

montaggio video

2003


This is a corporate video which integrates an extended communication project developed by Progetto 25Zero1 studio, Milan.
It explains the complex worldwide activities of Agmin Company troughout the combined visualization of recordered material and motion graphics.
The movie has been directed by F.Paladini.
Questo video integra un esteso progetto di comunicazione aziendale sviluppato dallo studio Progetto 25Zero1 di Milano.
Esso descrive le complesse attività internazionali di di Agmin, attreverso l'uso combinato di materiale filmato e grafica animata.
La direzione del video è stata di F.Paladini.