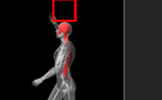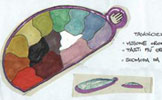 Final thesys|

Tesi
5th Year|

Quinto anno
4th Year|

Quarto anno
3th Year|

Terzo anno

2th Year|

Secondo anno
1th Year|

Primo anno
The laboratories' activity was about interfaces and creation of multimedia products: one was about collecting ancient traditional objects usedin the beginning of last century, the other one was about explaining some Gestalt concepts and effects and how they were used by M.C. Escher in his art.
In the same year, during a workshop week, we projected Colorama, a toy based on the newest technology and designed trough ergonomy's principles.
Le attività di laboratorio hanno riguardato la creazione di prodotti multimediali e la progettazione di interfaccie. Un lavoro ha riguardato la raccolta ed espozizione dei tradizionali oggetti per il

trasporto dei pesi

nel primo 900; l'atro concerne la spiegazione di alcuni effetti ottici e concetti della

Gestalt

e di come M.C. Escher ne abbia fatto uso nelle sue opere.
Nello stesso anno, durante una settimana di workshop, abbiamo progettato Colorama, un giocattolo sviluppato sui principi dell'ergonomia cognitiva e basato su l'utilizzo di tecnologie avanzate.